About Us

Airbiz is an Offshore Travel Company with the concept - "fly anywhere to anywhere". Airbiz procures air fares originating anywhere in the world to anywhere. Airbiz deals with numerous suppliers spread in every continent and works through contracts with major consolidators to sell air tickets at reduced prices. The main benefit being that fares through Airbiz will be lower than the published rates available in the market from the airlines themselves. Hence Airbiz has the distinction of being preferred partner of corporate houses and TMC (B2B & B2C).

Airbiz entrust to understand the travel trend & unique requirements of your business and able to provide you solution on the global fares. We regulate the commission caps for you (travel organizations) as B2B which will help your business by allowing you to determine your desired earnings and discounts to corporate houses. Not only do we provide exceptional net fares, we also stand committed to give distinguished services with the focus and Cost Leadership in the Offshore Travel Management.

Our strength lies in our buying power. We maintain team of professionals who dedicatedly study various geographic locations thoroughly for consolidation to ensure we stay competitive. We are not a chain; we are professionals providing travel solutions - any region under ONE roof.

"At AIRBIZ,we believe that Globalist and Individuality do co-exist."










Book Now
Why Book With Us ?

Trusted expert reviews
Best Price guarantee
Fly anywhere to anywhere
Net fares
1000's of special airfares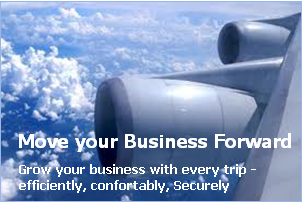 EXCLUSIVE DEALS
IN YOUR MAIL BOX

Get Our Top Business Class Travel Deals to
Your Inbox Each Week.